Cheap Cuba All Inclusive Resort Photos - Gran Caribe Club Villa Cojimar
by Stella Pascall
(Burlington,Canada)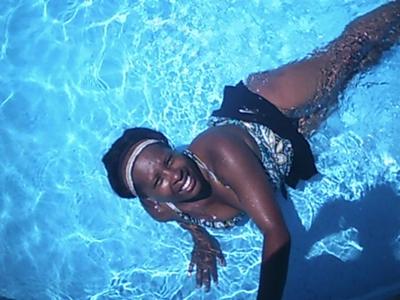 Villa Cojimar Pool side Fun and laughter
Villa Cojimar Csayo Coco Cuba May 2011. OMG what great staff!


Resort name?
Villa Cojomar. Grand Guillarmo, Cayo Coco Cuba.
Who would you recommend this all inclusive resort too? (ex. families, couples, groups, etc.)
I have recommended this resort to all my friends and coworkers.
It is my plan to go back to this resort after sending a few boxes to the staff.
I also recommend that my friends travel to the Town Of Moran, 1 hour away.
I am saving my Dollars to go this summer!
Stella
Editor's Notes:
Thanks for the great Cuba all inclusive photos Stella! It looks like you had a wonderful time!
This Gran Caribe Club Cuban resort gets a
79% approval rating
from past resort reviews.
Past guests loved
The entertainment staff


The lobby bar


The value for the money at this Cuban resort


The gorgeous white sand beach that's long enough to go for an hour walk, and is never too crowded


The Cuban restaurant right on the beach


That the all inclusive resort is within walking distance of the dolphin training


The many activities going on around the pool during the day


Travellers Didn't Love:
The aweful organization in the dining room


The water is very shallow in front of the hotel (but deeper water is just a short walk down the beach)


The food was just okay but not bad for the price you pay


Tips for staying at Villa Cojimar
Request a "split bungalow" room close to the beach (room numbers greater than 111) since they have been recently renovated


Bring your own pillow!


Come from the airport with enough water and snacks for your first night since there is often not anything in your room when you arrive


You might also want to bring your own snacks as the food options at Villa Cojimar between meals are pretty limited


Our Recommendation
This is a great option for a
cheap all inclusive resort
! It's a quieter resort so if you're looking for nightlife this is probably not the resort for you. If you're looking for a fun all inclusive holiday for friends, family or couples that includes a lot of relaxation then this might be the resort for you.