Romantic Travel Destinations
Find Your Perfect Couples All Inclusive Vacation
Looking for romantic travel destinations? A couples all inclusive vacation may be the perfect solution!
Romantic travel destinations made easy!
All inclusive packages offer the
convenience of having everything at your fingertips and included in one price.
This way, you can focus on the romance and not the tab!
All inclusive vacation packages vary but most include food, drinks (including alcohol), snacks, activities and watersports, entertainment, and your air and accomodation.
What to look for in a romantic all inclusive
How do you go about finding a romantic all inclusive resort? First thing! What type of resort are you looking for?
Couples Only Resorts
Some resorts are open to couples only and have many services geared towards creating your most romantic vacation. Couples only resorts include
Sandals Jamaica
,
Sandals Cuba
, and
Couples Resort Jamaica
.
Adult Only Resorts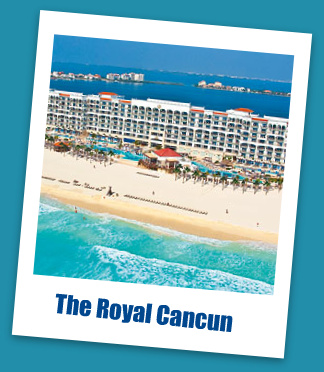 Other resorts don't specifically brand themselves as couples resorts but only offer adult only all inclusive vacations at their hotels (this usually means over 16).
These resorts tend to offer a more romantic feeling than if there are many kids running around.
Examples of adult only resorts are Iberostar Grand Rose Hall Jamaica, Breezes Jamaica, and The Royal Cancun.
Other Resorts
Any resort can make for a romantic holiday if your traveling with the right person! If you're looking for a quieter romantic vacation I would stay away from those resorts that cater to children however.
Choose your destination
Every island on our site could make great romantic travel destinations!
But I'd take the time to learn a little about each location before you chose your final resort as each place has a little something different to offer.
Jamaica vacation packages do luxury all inclusives very well and have plenty of romantic couples resorts to choose from with everything from small intimate resorts to large hotels. Jamaica is the original home of many "honeymoon resorts" - Sandals, Couples, etc.
Punta Cana resorts have gorgeous beaches lined with palm trees and huge resorts with many options. Punta Cana offers many options for cheaper all inclusive vacations and is a good choice for those looking for large resorts with lots of dining options and a less intimate setting.
Cancun All Inclusive Resorts tend to be busier (due to the higher rise buildings in a smaller space) than many other destinations. Cancun is great for those who which to walk to shopping, restaurants, and nightlife.
Cuba vacations offer gorgeous beaches and relaxing vistas at very reasonable prices but the hotels tend to need a bit of maintenance.
Recommended couples all inclusive resorts
After destination, you'll want to consider the specific resort. We've compiled a few recommended romantic travel destination resorts here, each with it's own personality: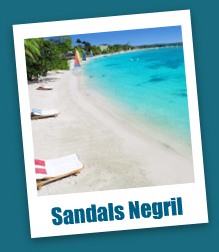 Couples Resort Jamaica
There are four Couples Resorts in Jamaica and all were designed specifically with couples in mind.
Sandals Jamaica
There are seven Sandals Resorts in Jamaica that are well known as being luxurious couples-only resorts.
Sunset at the Palms Jamaica
A 3 1/2 star moderate priced all inclusive resort that was voted by travelers as one of the best romantic destinations.
Majestic Colonial Punta Cana
A 4 star mid priced Dominican Republic all inclusive hotel that's one of the most recommended Punta Cana resorts.
The Royal Cancun
A 4 1/2 star adult only luxury all inclusive resort with many options for pampering from a swim-up suite to a pillow menu!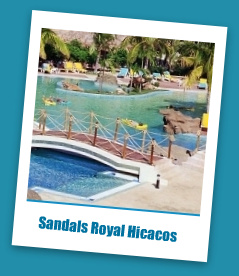 Sandals Cuba
A 4 star adult only all inclusive perfect for a romantic getaway on the gorgeous white sand and turquoise waters of Varadero Beach.
---
Click here for more tips on choosing your best all inclusive vacation.