Cuba Vacation ...
Helping You Choose the Best All Inclusive Vacation Packages for Your Travel to Cuba
Planning a Cuba vacation? We've collected reliable advice from travelers to help you make the most of your vacation dollars and choose the BEST all inclusive vacation packages for your travel to Cuba!
A Cuba vacation is for you if you ...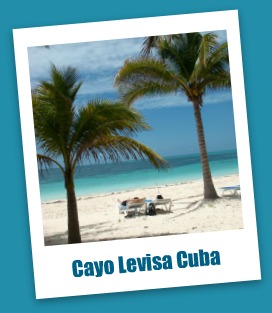 Love gorgeous

white sand beaches

and the

warm turquoise waters

of the Caribbean
Photo by Rasmus Andersen, Denmark
Main Areas for Your Travel to Cuba
Varadero Cuba
A favorite in Cuba, Varadero is a two hour drive from Havana with a
20 km long white sand beach
.
Many of the all inclusive resorts in Cuba are within a twenty minute drive of Varadero.
Many locals visit Varadero in the summer months so the beaches will be more crowded then.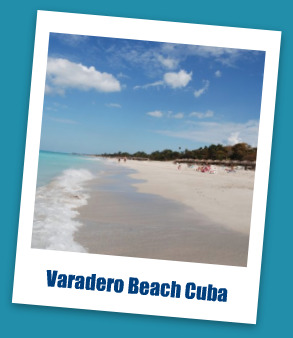 There aren't a ton of activities to do outside of the resorts in Varadero Cuba unless you do a
day trip to Havana
.
You can rent
mopeds
in the resort area and tour around a little bit and the
craft markets
are open all week in Varadero.
There isn't a ton of sea life for snorkeling right in the resort area due to the sand beaches but there are more than
thirty dive sites around Varadero
.
The top recommended resorts in Varadero Cuba are:
Sandals Cuba – great adult all inclusive resort, with good value for a Sandals resort.
Cayo Largo
Cayo Largo is a small island just off the coast of the main island of Cuba near Varadero. It's linked to the mainland by a thirty kilometre long causeway.
Cayo Largo Cuba is a great for you if you're looking for a quiet retreat during your travel to Cuba and one of the largest coral reefs in the Caribbean is off Cayo Largo.
One of the top recommended Cuba all inclusive holidays is in Cayo Largo at the Gran Caribe Playa Blanca. It's four star resort at a great price!


Havana Cuba
On the north west side of the island, Havana is the capital of Cuba and definitely worth a trip during your Cuba vacation to see "old Cuba". There are not many all inclusive vacation packages offered in Havana – there are more hotels and bed and breakfasts but it's only a two hour drive from most off the all inclusive resort areas in Cuba.
If you've already decided a Cuba vacation is for you, check out Cuba travel information for some useful tips for your travel to Cuba or fun facts about Cuba for some interesting tidbits!
You Could WIN A $200 Visa Gift Card!
Great Odds of Winning! 1 in 100 Resort Review Entries Will Win!
Tell Us About Your Cuba All Inclusive Vacation and Win!
Review your recent stay at Cuban All Inclusive Resort and you could win a $200 Visa Gift Card!



Don't forget your name and email address so we can contact you if you win!

In addition to your chance of winning, your unbiased resort reviews will help other visitors to our site plan their next dream vacation!

Winners will be chosen based on the quality of the resort review, the helpfulness of the review to readers, tips for staying at the resort, reader comments on the review, and the quality and number of photographs included in the entry.

Suggested format:
Location:
I Rate My Overall Stay As: (out of 5 stars)
Favorite Resort Amenities:
Least Favorite Things About the Hotel:
Tips for Future Travelers:
I Would Recommend This Resort To: (Families, Couples, Partiers, Groups, etc.)
---
Not sure a Cuba holiday is for you?
Check out our Best All Inclusive Vacation page for tips on how to choose your best holiday ever!