Your Guide to the
BEST

All Inclusive Vacation Packages!
Find the Top 10 Cheap, Family, Adult Only and Romantic Vacations to Jamaica, Mexico, Cuba and Many More Resorts!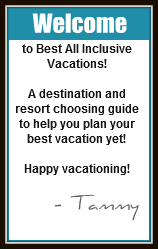 So you're looking for the best all inclusive vacation packages! How do you possibly choose the all inclusive resorts and destinations you're going to love the most! I am not a travel agent (I'm a traveler just like you!) and I can help you choose the vacation packages that will best suit you and your traveling companions.
The best part is, I'll help you find the cheapest vacations in the best resorts without having to pay a travel agents commission!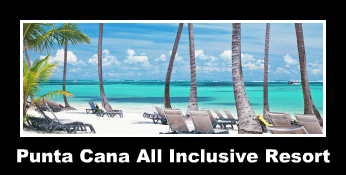 I've traveled to eighteen islands in the Caribbean and have been to Mexico six times and Hawaii five times. (Did I mention I love tropical vacations!) Some trips have been better than others but I've learned a few things along the way!
Why I love all inclusive vacations!
All inclusive holidays are easy! If you're looking for a carefree vacation or you've never traveled before and want everything taken care of for you then all inclusive vacation packages are definitely for you! Here are some of the reasons I love all inclusives: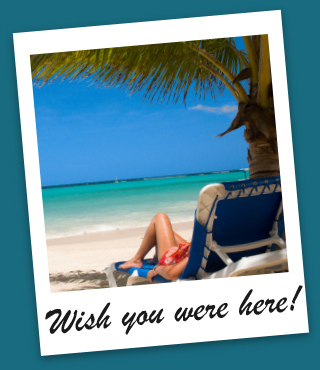 You know how much your all inclusive island vacation will

cost

(in total) before you ever leave - and cheap all inclusive vacations are always available!
Easy access

to tropical vacation countries you may not feel comfortable traveling to on your own.
There are all inclusive resorts catering to just about any traveler - adult only all inclusive resorts, singles vacation packages, all inclusive destination weddings, honeymoon and couples all inclusive vacations, luxury and cheap all inclusive vacations, all inclusive family vacations, and all inclusives with almost every activity you can imagine.
Pool side drink service

without carrying cash.
The beaches, the beaches, the beaches!
What you'll find on this site: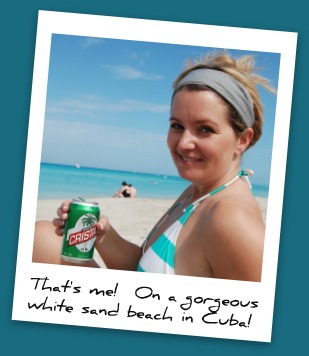 Independent resort reviews summarized by category so you can quickly see which all inclusive resorts will fit your needs.
Tips for choosing which beach destinations would best suit you - we've reviewed Jamaica, Cuba, Aruba, Punta Cana and other Dominican Republic locations, Mexico including Cancun and the Mayan Riviera, Hawaii, the Bahamas, and other lessor known all inclusive Caribbean holiday destinations.
Have a chance to leave and see other reviews by resort AND location.
I promise you'll find valuable information and helpful vacation websites on this site to help you plan your best all inclusive vacation package ever!
Thanks and Bon Voyage!

Best All Inclusive Vacation Pagkages Ideas:
Our free all inclusive vacation newsletter has great information to help find the best deals and choose your BEST all inclusive vacation
All Inclusive Vacation Packages Blog ... helping you find the best all inclusive resorts, quick!
Information to help choose your BEST all inclusive vacation with reliable advice from thousands of travellers
Your source for cheap all inclusive vacations information with reliable advice from thousands of travellers
Find the BEST Bahamas all inclusive vacations at the best price with reliable advice from thousands of travellers
Your BEST Cancun All Inclusive Resorts at a glance. Based on thousands of resort reviews, evaluated by a travel junkie (me!)
Your BEST Cuba vacation at the best price with reliable advice from travellers
Your BEST Jamaica vacation packages at the best price with reliable advice from travellers
Your BEST Punta Cana Resorts at a glance. Cheap vacation package deals and help finding the best resort in Punta Cana for you!
Your source for all inclusive family vacations information with reliable advice from thousands of travellers
Romantic travel destinations made easy with recommendations from thousands of couples
Find the Couples Resort Jamaica that's right for you with our evaluation based on thousands of travel reviews
Sandals Holidays ... Choose your best Sandals Resorts in Jamaica, St. Lucia, the Bahamas, Antigua, and Cuba
Our best world travel directories listing has some unique and unusual destinations as well as some old favorites for your browsing pleasure.
Best-All-Inclusive-Vacation-Packages.com Privacy Policy
Contact us at Best-All-Inclusive-Vacation-Packages.com
Recommendations for best all inclusive Caribbean Vacations, resorts, destinations, and more ...
Need help finding your best all inclusive vacations - here's a list of every article on our site
Our all inclusive resorts review contest is now open - enter to win a $200 Visa gift card
Our beach inclusive cacation resorts photo contest is now open - enter to win a $100 Visa gift card