All Inclusive Family Vacations
Find Your Best Family Friendly Resorts Quick
All inclusive family vacations are an easy way for the whole family to have a great holiday.
All inclusive family vacations are easy!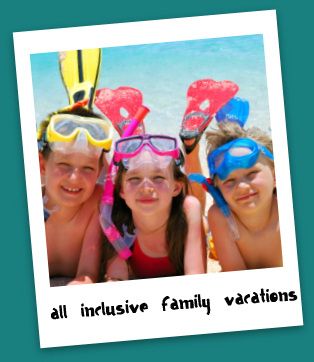 All inclusive packages offer the convenience of having everything at your fingertips and included in the price. No more worrying about where to go for meals and what to do! If your kids ask to do something at the resort it's probably going to be included in your pre-paid price - what a relief!

All inclusive vacation packages can be less expensive than other types of holidays since everything is included in one price and resorts can offer cheaper prices since you're paying all up front.
What to look for
How do you go about finding a family friendly all inclusive resort? First thing! Ask yourself these
10 questions to find your best family all inclusive
.
Family Themed Resorts
Some resorts cater specifically to families and offer many activities directed at kids including kids clubs, waterparks, and kid friendly food. One example of this is Beaches Resorts - they advertise as being "all inclusive family resorts" - check out our
Beaches Jamaica
page for reviews on the three Beaches Resorts in Jamaica. These type of resorts are totally kid oriented with things such as Sesame Street characters, waterparks, and kids clubs for different age groups.
Club Med Punta Cana (TripAdvisor Review)
is also an example of family specific resorts.
Resorts with Family Friendly Amenities
Other resorts don't specifically brand themselves as family resorts but still offer many kid-friendly options in addition to the adult amenities. This type of family friendly hotel may be best suited for older kids and teenagers who like to participate in more regular adult activities. The Iberostar Varadero - Cuba is one example of this type of resort and as pictured below - our best Mexican Family Vacations at Marina El Cid Spa & Beach Club.
Recommended destinations
Some destinations are more suitable for great all inclusive family vacations than others! Cancun for example is known for its partying, shopping, and active night life and offers fewer family friendly hotels than other Caribbean destinations.

Cuba, the Bahamas, Jamaica, and Punta Cana offer more family style resorts.

If you're not planning on staying in the resort the whole time, you'll also want to consider what type of activities are available outside the resort. Some destinations such as Mexico and Jamaica have more outsite activities available. Check out our recommended all inclusive family vacations in Mexico!
Recommended all inclusive resorts
After destination, you'll want to consider the specific resort. We've compiled a few recommended family resort reviews with the links here: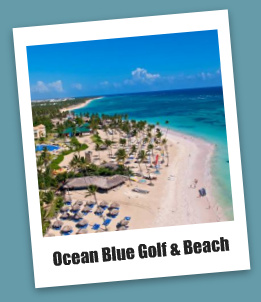 Ocean Blue Punta Cana
A cheap 4 star Dominican Republic Hotel that travelers recommend as a cheap family all inclusive vacation.

Beaches Negril Jamaica
A 2 star Jamaica all inclusive that 78% of previous travelers recommend. Jamaica is more expensive than some other Caribbean destinations but Beaches Negril is more affordable than many Jamaica hotels.

Iberostar Varadero Cuba
A 5 star moderate priced all inclusive resort whose children's activities get raved about by previous travel reviews.

Atlantis Bahamas Vacation Packages
Atlantis isn't a true all inclusive and it isn't cheap but it offers the most kids activities I've seen. With a waterpark, giant aquariums, and a dolphin experience it might be the family resort for you! It's a good non-inclusive option that offers meal plans.

Sunset Beach Resort Jamaica
A three star moderately priced all inclusive resort that offers family suites and a fantastic waterpark. Be forewarned that one of the three beaches is clothing optional.

Rose Hall Jamaica
This four star luxury Hilton Hotel offers gorgeous accomodation and great service and with the largest waterpark in the Caribbean your kids are sure to have tons to do!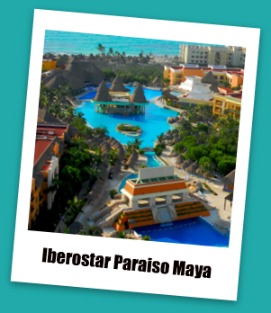 Iberostar Paraiso Maya - Playa del Carmen All Inclusive
A 4 star resort near Playa del Carmen Mexico with an all inclusive option, Iberostar Paraiso Maya has great kid-friendly amenities such as a wave pool, lazy river, babysitting, and kids club.
---
Best wishes finding your best all inclusive family vacations!!
Click here for more tips on choosing your best all inclusive vacation.