Couples Negril Resort - Jamaica All Inclusive
by Karen
(Roselle IL USA)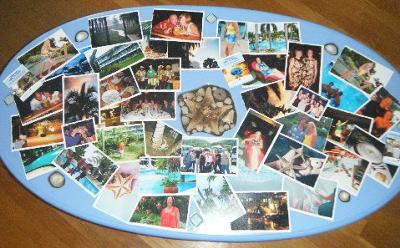 COUPLES NEGRIL JAMAICA 5 Star ALL THE WAY!!!!!!!!!!!!!!!!!!

What else can I say?! When you aren't at home you still want the comforts of home you are accustomed to. This place has it all. If there was an issue, it was handled by upper management upon our return when brought to their attention. (water main broke leaving us with no water during the first day and a half of our stay). A totally unforeseen circumstance that was handled with complete professionalism upon our return and bringing it to the attention of Couples management. We will not let that influence our decision to return, other than positive as it was addressed immediately when brought to their attention.

Now on to our review of this stellar property.........
I will break it down..........


Room:
Most important to us......CLEAN! No insects, comfortable bed and linen. Ample towels and also very, very quiet as far as other guest noise. Walls are NOT paper thin as we have experienced in other resorts we have stayed at in the past. Housekeeping was EXCELLENT. Would not take tip we tried to leave, and always very pleasant. After the water issue was fixed we had an endless supply of hot water any time of the day or night!
Be warned of the GIANT land crabs that appear in the evening, especially after a good sized afternoon rain. They are HUGE! They don't go after you, but you can hear them and they run across the sidewalks leading to the rooms! We learned to bring our small flashlight with us! The staff thinks we're funny! I guess it's like anything if you are used to it, but we don't have GIANT land crabs in IL!!!
Food:
VERY GOOD! I am an extremely picky eater, and could always find something! The group of friends and family we traveled with tried everything and raved about most of it. There are a few things not to everyones liking, but no one likes everything. Not one of us had any stomach issues. (which is very important to me). I have a very touchy stomach and did not have one problem.
Water is fine to drink, though they do put bottled water in your mini fridge if you request it! I would also have liked to have seen the buffet style offered more often in the main buffet dining room more than the menu dinner.
Drinks:
Top of the line, and as strong or weak as you request. The bartenders are the nicest. Very fast and always happy! Spent most of our time at the
pool bar
, which was awesome!
Pool:
The nicest pool we have ever had at a resort! Extremely clean and well maintained. Witnessed the pool guy cleaning and testing the chemical and ph levels every morning. Never an issue of finding a pool chair, and we also saw them rinsing them down each evening from sunblock and any sand that might be on them. They constantly pick up any empty or abandoned drinks and glasses, too. (no one has to know exactly how many Miami Vices you might have had already by the empty glasses)!!!!!
Beach:
Couples Negril Resort has the absolute BEST beach in the world!!! CLEAN, CLEAR, WARM and spacious!!! No sea urchins, which we had always had to be careful of everywhere else, and only a tiny episode with some baby jellies one day. (We learned from a couple at the airport to buy Johnson's Baby Oil Gel and apply that EVERYWHERE prior to going in the ocean and the jelly fish will stay away!!! This is the plan for our return visit!
Sand is WONDERFUL. Soft and clean, and not extremely hot for some reason! Do be aware of the sand flies/No se-ums in the early dawn and at dusk! We only had a problem with them at those times when walking the beach!
Entertainment & Activities:
This was also VERY GOOD! The steel band was Excellent, as was Fireman. We had a very good time with the Fashion Show hosted by the Couples entertainment staff. They chose one of our group to participate in it and we laughed so hard we cried!!!
Snorkeling, which is included was also GREAT!
To sum it up.........We had a FANTASTIC time and are counting the days till our return!
MANY THANKS to all the staff and management of Couples Negril Resort for making this trip one of the most memorable times of our lives!!!! A vacation is not only what you make of it, but also highly influenced by those taking care of you! All-inclusive resorts tend to make me feel like a kid again, and at Couples Negril Jamaica you don't have to worry about a thing! They make sure you have a clean and comfortable place to sleep and get cleaned up, they make sure you are fed DELICIOUS and HEALTHY foods, and they clean up after you! And, they also make sure you don't get bored and are highly entertained!!! Who else does all this without hesitation or question but your mom?! Couples Negril does~!
Editor's Notes:
Thanks so much Karen for such a detailed review of Couples Negril Jamaica! Such a great review will be helpful for our readers! I also love your photo collage!
You can find more information about Couples Negril Resort on our
Couples Resort Jamaica
page.
See our
Romantic Travel Destinations
page for more great all inclusive couples vacations.
Couples Negril Jamaica
by Tracie Wilson
(Meadville, MS, USA)
Where was the resort you stayed in?
Negril, Jamaica
How do you rate your stay - from 1 to 5 stars?
5 stars
What were your favorite things about the resort?
The wonderful service--no matter what we needed or where we were (restaurants, bar, beach) the employees at Couples Negril Jamaica Resort treated us like a million dollars! It didn't depend on our room category or how long we stayed, everyone was pampered.
The beach is absolutely beautiful, the best we've ever been to. There is as much or as little to do as you'd like.
What were your least favorite things about the resort?
There were no beach palapas there when we went, that would have been nice. But it didn't interfere with our enjoyment.
What are your best tips for future travelers to the hotel and/or destination?
Arrive as early as you can, the check-in process is wonderful to enjoy. I would have liked to have been less tired during it.
Also, take advantage of the Couples lounge in the airport. It is very nice. Bring lots of sunscreen and bug spray!
Who would you recommend this all inclusive resort too?
Couples only!
Editor's Notes
Couples Negril Jamaica's official rating is four star but as you can see above many a satisfied customer has rated it a Jamaican five star all inclusive resort!
Will a 91% approval rating from past guests it's a resort worth checking out for your next romantic all inclusive vacation!
Not sure Couples Negril All Inclusive is the resort for you? Check out our
Best Romantic Travel Destinations
page for more couples only vacation ideas!