Sandals Royal Caribbean Jamaica
by Amy Yarborough
(Zephyrhills, FL USA)
Sandals Royal Caribbean is in Montego Bay, Jamaica
Our stay was 5 stars!
What were your favorite things about the Royal Caribbean Sandals resort?
all inclusive, everything I needed was included, the only extra money I spent was in the gift shop and spa!
What were your least favorite things about the All Inclusive Sandals Resort?
ummmmm, I was completely pampered.....so I guess the least favorite thing was coming home!!
What are your best tips for future travelers to the Jamaica Sandals Royal Caribbean?
Remember to take some cash for off property shopping. Some resorts will charge a high fee for atm usage.
Who would you recommend this all inclusive Sandals resort too?
Couples, honeymooners, anniversary trips, re-newing vows, wedding groups, ets....
Editor's Notes
Read more reviews of Sandals Royal Caribbean Jamaica at
TripAdvisor
to get a better idea if this is the Sandals resort for you.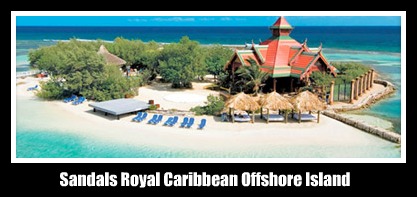 The least expensive place to book is directly through the Sandals website (unusual I know!) - with the link you can get
2 nights free plus save up to 65% and get a $250 spa credit
.
If you're not sure this Sandals All Inclusive Resort is right for you check out our
Romantic Travel Destinations
page for more great all inclusive couples vacation ideas.