Best Family All Inclusive
Top 10 Questions to Ask Before Choosing a Family Resort
Finding your best family all inclusive resort isn't easy! Your best resort depends on what you and your family specifically are looking for - these questions can help you think about what will make your best all inclusive family vacation!
We can help make your life a little bit easier with these resources ...
Check out our all inclusive family vacations page for tips on what to look for, how to choose a destination, and the best family all inclusive resorts.


Top 10 Questions You Need to Ask When Choosing Your Best Family All Inclusive Vacation:
1. What's your budget?
Are you looking for a cheap family vacation, a luxury holiday, or somewhere in between? All inclusive family vacations come in every price range!
If you're looking for budget friendly resorts check out
Ocean Blue Punta Cana
. For luxury family vacations try
Iberostar Bavaro Punta Cana (TripAdvisor review)
- a five star resort that 90% of previous families recommend!
2. Is a great kid's club important?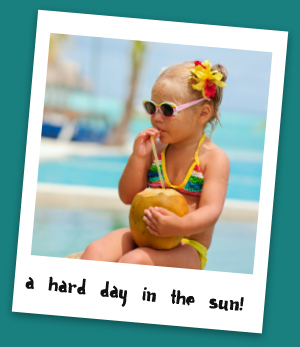 Would you like a
kid's club your kids will stay at so you can relax
? If so, what type of activities do your kids like to do and will they be happy with the offerings at the particular resorts kids club?
Many family resorts offer
two or three kids clubs for different ages
of kids which can keep them much better entertained. Some resorts have extensive kids clubs like
Beaches Turks & Caicos (TripAdvisor review)
with Sesame Street characters, a wave machine and a huge water park.
3. Will you do outside excursions?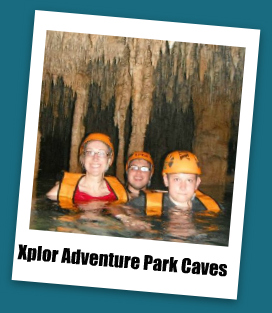 Do you want to take the kids on excursions outside the resort?

If so, does the destination support these activities and are you comfortable leaving the resort in the country you're considering?
Good all inclusive destination choices for plenty of excursions might be Mexico or the Bahamas. Check out our all inclusive family vacations in Mexico page for resort suggestions and available excursions in the Mayan Riviera.



4. Will you need babysitting services?
Do you want babysitting services available in the evening so you can leave the room after the kids have gone to bed? It's important to check if there's an
extra cost
to this. Some resorts such as even have a
nanny assigned
to you at check-in.
5. Pool
Will the kids be in
the ocean most of the time
or are great pools a requirement? If they're pool kids you might want to choose a resort with
more extensive pools or waterparks
such as
Atlantis Bahamas Vacation Packages
.
6. What kind of food do your kids like?
Are your kids fussy eaters?
Will the restaurant offerings be acceptable? In some destinations such as Cuba and Dominican Republic
nothing tastes quite the same as at home
which can be a problem for some parents.
7. Are you an active family?
Do you
want lots of action oriented activities
? Is so, consider resorts such as
Club Med Bahamas (TripAdvisor review)
that have a trapeze, tennis lessons, learn to sail and water ski, wind surfing and more! Or consider
Barcelo Punta Cana
which has a huge variety of sports and activities including a skating rink, trapeze, water park, and a climbing wall.
8. Do you need a family suite?
Do you want family suites with a
separate room for the kids to sleep in
? This can make for much more pleasant evenings for the parents, especially if you have quite young kids that go to bed fairly early.
9. Do you have young children?
If you have young children
do you require a crib, a high chair, a play pen, or a mini-fridge for formula
? Are they available at the resort your looking at? What do previous travelers say about the quality and cleanliness of these items?
10. Do you have older children / teenagers?
Is the resort your considering geared towards this crowd with
plenty of activities
and perhaps a
teen dance club
like
Grand Bahia Principe Punta Cana
. Night-time activities for teenagers can be lacking in many all inclusive resorts so look for features like
movie rooms
,
games rooms
, and teen dance clubs.